We're just reached TWO MILLION posts!! Thank you to those who have contributed to Canal World. Read the announcement here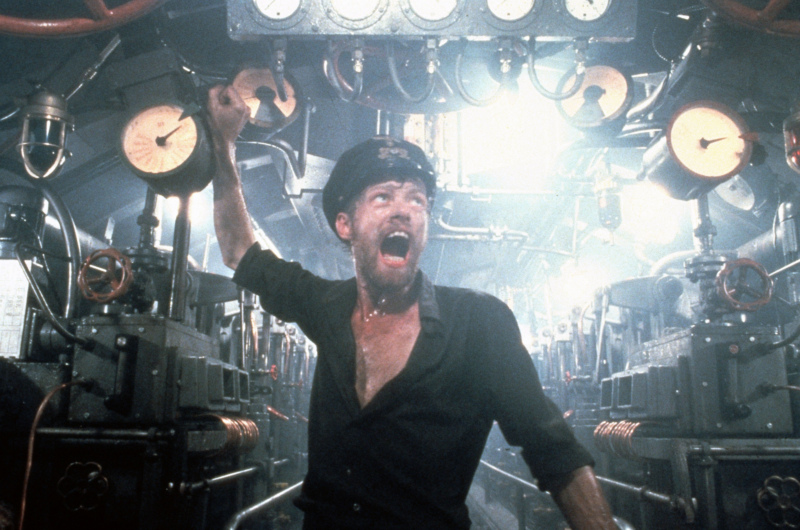 Content count

20

Joined

Last visited
Community Reputation
1
Neutral
Profile Information
Gender

Male

Location

midlands
Previous Fields
Occupation

scientist

Boat Name

North Star
36national replied to stegra's topic in Equipment

Assuming a fully laden working boat can carry roughly 35 tonnes of cargo then its maximum carrying capacity would in the region of 60 000 pints of beer so I hope your not going for more than a week or so. The advice on beer and a spare supply of beer and stopping of for extra beer is good but have you considered an emergency supply of beer ? Best get a couple of bottles of sherry for the shelahs, (one for the front and one for the back coz everythings always at the wrong end of a boat) but please don't overdo it on the sherry coz you wouldn't have to start rushing the beer just to stay afloat. Get the beer right and you wont need to give a four X about anything else.

When i was looking for a boat I talked to an awful lot of people, many with an awful lot of experience of living on the waterways who knew shedloads about boats. Brokers, continuous cruisers, marina owners, surveyors, e bay sellers, one who had never not lived on a boat who answered the question "what are the questions I should be asking?" with astonishing succinctness and clarity. I eventually bought through a broker who seemed to know jack. In my opinion they would have been happy selling anything, motorhomes, package holidays or trips on a hot air balloon. They didn't know how to start the engine (it is rather old) wouldn't let me speak to the vendor (maybe the vendor wanted it that way), didnt let me see previous surveys (maybe they didn't know they were in existence) I remember a dangly brass lamp being pointed out as "worth at least a hundred quid" (yea that's great now tell me about the hull). They did do a very efficient job of organising the dry dock and handling the transfer of ownership and added an air of legitimacy to the sale. After all handing over tens of thousands to a bloke whose address is a couple o hundred yards down from lock 24 towpath side but I'm moving on Wednesday is a bit of a bottle job. Ultimately a broker had the boat I wanted but i did a lot of checking up myself and wasn't overawed by their expertise, and was prepared to walk away from my deposit if things got smelly coz I didn't think that they'd be much help.

I tend to agree with Peter's comments about the quality of your photo. A cracking picky of an all action lockie in industrial yet strangely tranquil and picturesque surroundings. I do think its rather a shame that you chose to airbrush the subject, ie the magnificent narrowboat entering the lock, out.

the motorway bridge is flat. I cant remember Lumb lane bridge but AMAZINGLY theres a photo of it on wikipedia https://en.wikipedia.org/wiki/Ashton_Canal#/media/File:Ashtoncanal2.jpg and yes its flat

yes you almost certainly will, o course it depends upon the level in the pounds but i did that route about 3 months ago. I USED to have a little forward pointing light mounted on a stalk on the roof of my boat, it made it through Harecastle OK but one of the bridges on the Ashton bent it back to an angle of about 60 degrees. I remember thinking "if it dont go then it dont go but I aint gonna stop and mess about for that" Poor light. Anyway Im pretty sure that it was the motorway bridge No22 that did that coz it was just round a corner which did not allow for much decision making time (excuses) and the next bridge, Lumb Lane Bridge is mentioned by Nicholsons as the lowest. Just to be unhelpful, im unsure of my exact air draft but its not significantly above average. You thought about going back to the Trent and Mersey and doing the Bridgewater ?

i assume thats whats known as bait

i got that you can go to https://canalrivertrust.org.uk/boating/licensing/boat-check and check the boat is licensed but it wont tell you who the license holder is Its the broker covering their ass. Will the broker let you contact the vendor?

wow what a bottomer. On the plus side if you didnt go into reverse till you were in the lock thats almost certainly where it is. You might find the diameter pitch and handedness of your prop on a survey report if you have one but you need more info than that. Id do all of the above suggestions to try and find it and see which works first. Thats a load less hassle than trying to spec and obtain a new prop, plus you stand to save a good few quid, plus I reckon you got a pretty good chance. Which lock are you at? Good luck and the humour of dripping wet shivering brothers approaching the early stages of hypothermia can often be restored by the repeated application of large brandies to the back of the throat.

pedants corner. according to "ike" f does indeed = ma. my boat weighs roughly 22 tonnes which means that the M bit is in fact pretty damn big. 4 mph is a speed but the "a" bit refers to acceleration, or perhaps more pertinently deceleration, of the type caused by hitting, say for instance, and to cite just one possibility, a lock. to go from 4 mph to 0 in a couple of seconds means that the "a" bit is in fact pretty damn big too. multiply one pretty damn big number by the other pretty damn big number and the answer is ugly by any stretch of the imagination

£ 1.7 s 1.3 d 0.4 too much

on the one hand y can blame the demise of an arcane currency system for peeps being bad at maths on the other hand y can argue that it was never a problem coz VAT wasn't introduced till until 1973, 2 years after decimalisation. on the third hand (the one yer mother kept hidden from you after you were born but would be soooo useful soooo much of the time) VAT in 1973 was set at 10 percent which was easy to work out. so double it

i have a 60 foot boat on the leeds and liverpool and the locks are ok (watch the front of the boat with leaky gates going up), but the swing bridges are bad for a single hander as all the controls are on the wrong side. The manual ones you can moor on the landing, cross bridge, unlock it and set it swinging then run back across the bridge and try to give it the right amount of extra shove so it comes to rest fully open. If it doesnt push it open with your pole. Then go through moor again, and the bridges have a recovery chain so you can pull them closed recross the bridge and lock up. Unfortunately the end of the bridge is at the same height as your windows so if the wind starts to blow it closed as you go through it could get a bit messy. The automated ones also have the controls offside and are the pits. My technique is moor, cross bridge, insert key and open bridge. Fly back across the canal on my magic carpet and then go through the bridge. ( actually i wait for a dog walker to come along and ask them to help ) there is footage on you tube of someone single handing an automated bridge on the L&L LoL you could try it if you like. I tried mooring off side to do a couple but would rather not smash my boat up thankyou very much. Despite this the Leeds and Liverpool is absolutely beautiful. Ill say it again. The Leeds and Liverpool is absolutely beautiful. So is most of the Rochdale for that matter hard work though. Single hand that and you'll have muscles on yer muscles that you didnt know existed. 60 feet will go down the Caulder and Hebble but its very tight. How sure are you that 60 feet is 60 feet and not 60 foot 4 '' coz its that tight. Also I have a trad with an eliptical stern. If you have a cruiser with a square stern then the 60 foot boat in a 57 foot lock trick may not work. If you come to the Caulder and Hebble from the Rochdale canal then the shortest locks are the first 2 you come to, Salterhebble top and middle. If you get through there then you can get through the rest. Otherwise its back over the Pennines. Or a crane and low loader. The Leeds and Liverpool is absolutely beautiful

when i rig a booby trap i like to do a good job and if youre gonna destroy something properly why only do it once when you can do it twice. When the little red button is pressed a sea cock opens sinking the boat. Subsequently a depth charge detonates clearing the canal bed of obstructions to permit the passage of other boaters and creating an interesting waterspout for the gratification of any onlookers. Of course to obtain the most spectacular effects the button should be pressed when in a lock. Suggest Lemonroyd.